Many thanks to all who have attended our Trentside Harvest Festival services, and to all who were able to bring along food offerings. Here's a little look at some of the piles of tins and dried food goods making their way to YMCA Burton food bank. Plus some of the beautiful Harvest decorations for good measure.
Special thanks to Rykneld Primary School for the donations given during their Harvest Festival at St Saviour's last week.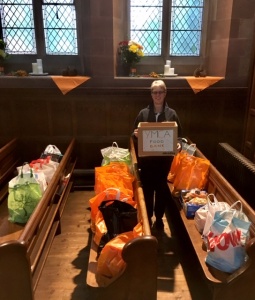 We look forward to celebrating Harvest with Anglesey Primary in a couple of weeks.