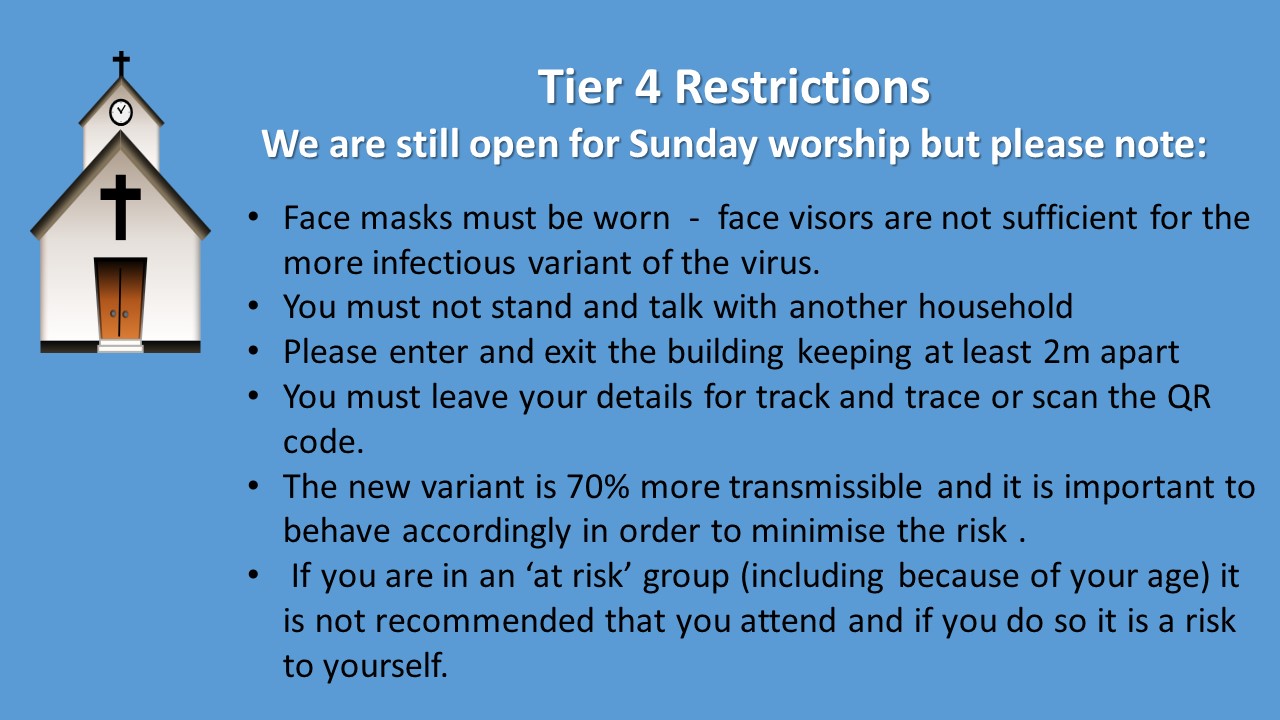 Both churches continue to be open for Sunday worship
10.00am at St Saviour's
10.30am at All Saints
Sunday services will be recorded and posted to our YouTube channel
Other groups and activities remain suspended or will continue to meet online.
We are here for you – even when you cannot meet us in person.
We will continue to pray and worship privately, and if you have any need for additional support, emotional or spiritual, for prayer or for daily practical needs please do speak up.